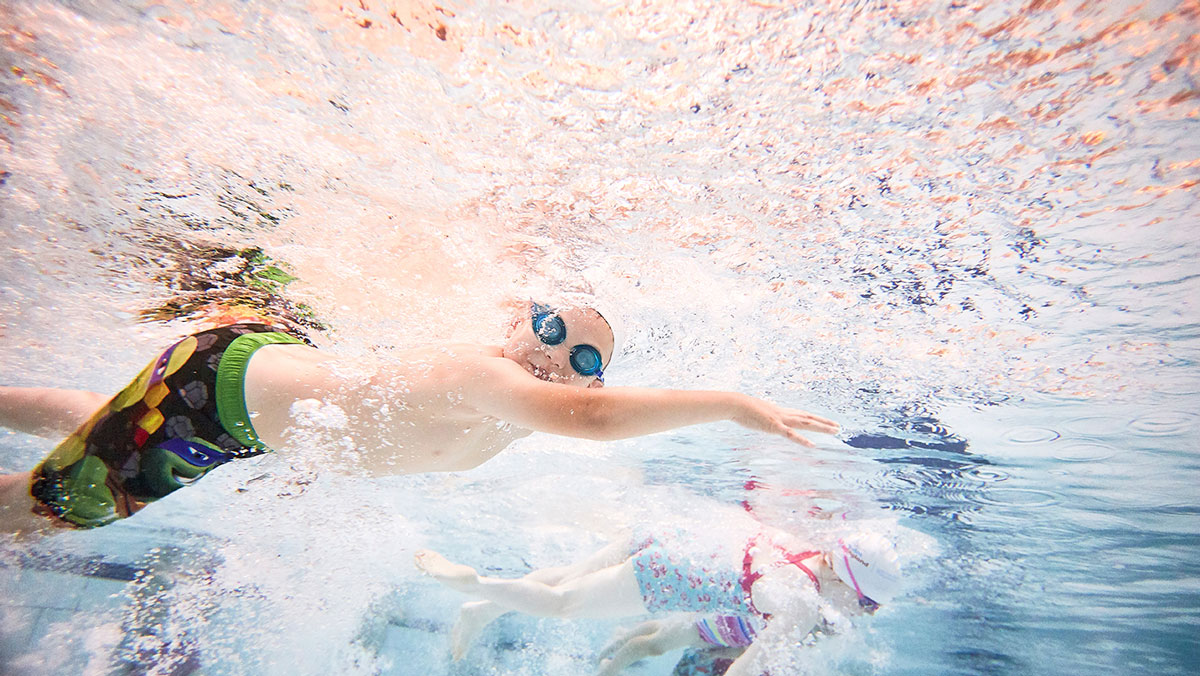 SEQ Level 2 Teaching Swimming Qualification
May 21, 2018
The SEQ Level 2 Teaching Swimming qualification is a practical qualification for individuals wanting to progress from their SEQ Level 1 Swimming Assistant (Teaching) qualification, or SEQ Level 2 Teaching Swimming to Babies and Toddlers qualification.
This qualification has been endorsed by the Chartered Institute for the Management of Sport and Physical Activity (CIMSPA) as meeting the requirements of the professional standard for the role of a Swimming Teacher and provides 10 CIMSPA CPD points.

This qualification will enable you to effectively plan, prepare, deliver and evaluate swimming lessons independently. It also gives you the skills and confidence to provide quality, inclusive and fun swimming lessons.
You will learn about:
The role and responsibilities of a Swimming Teacher
The role in promoting aquatics
How to plan overviews and swimming lesson plans for a range of ability groups
How teach safe, inclusive and effective swimming lessons to a range of ability groups
The influence of scientific principles on a participant in the water
How to meet the needs of participants
How to assess participants at the correct level
How to demonstrate lesson management skills
How to supervise and instruct a Swimming Assistant
How to develop participants Core Aquatic Skills (CAS)
How to develop participants swimming strokes
How to demonstrate effective communication skills
How to evaluate your own performance
How to plan for professional development
By the end of this course, you will be able to effectively plan, prepare, deliver and evaluate swimming lessons independently.
"…the Swim England qualification gives you loads of experience, so that when you go out and start teaching, you feel really confident."
– Chris, Level 2 swimming teacher.
"…I like the way SEND [special educational needs and disabilities] is a focus on each plan. This makes learners consider adaptations for all lessons."
– Nicola, Swim England tutor
Qualification Time
62 hours (52 guided learning hours)
Entry Requirements
You must be 16 years of age or older on the first day of the course
Hold a SEQ level 1 Swimming Assistant (Teaching) certificate or Swim England/ASA equivalent
If you have already achieved our SEQ Level 2 Teaching Swimming to Babies and Toddlers 2022 version 3, 4 or 2023 version 5 qualification, you may present your certificate as evidence towards the Assessment Criteria for this qualification. As we have defined aspects of the achievement that do not necessarily require repeating.
Refer to the qualification specification and / or contact your Approved Training Centre for further information with regards to Recognition of Prior Learning (RPL).
Assessment
Theoretical Questions
Overviews
Lesson plans
Observation
Self-Evaluation
Professional Development Plan
This qualification is not graded. You will either pass or fail.
Next Steps
Once qualified, your next step could be to become either a qualified Babies and Toddlers Swimming Teacher, Open Water Swimming Coach or Swimming Coordinator.
Find further information on our:
Find a course near you here
CIMSPA Membership
The Chartered Institute for the Management of Sport and Physical Activity (CIMSPA) has membership options for everyone working in, or interested in working in, the sport and physical activity world, from student and apprentice through to service director and CEO.
Our qualifications and CPD programmes are endorsed by CIMSPA and upon successfully being awarded the SEQ Level 2 Swimming Teacher qualification, learners have the opportunity to benefit from 12 months free CIMSPA Swimming Teacher Practitioner Membership, usually costing £30.
The benefits of CIMSPA membership include:
Recognition of your earned status and a statement of how your professionalism translates into employability
Personal member logo for use on business cards / online portfolios etc
Online access to S&PA Professional, the quarterly CIMSPA magazine
Access to the CIMSPA online library and policy guidance collection, including access to the magazine archive
CIMSPA member bulletin – a selection of sector reports, guidance, useful resources and news, sent fortnightly
Members area access on http://www.cimspa.co.uk
Access to the latest sector job vacancy information
Free access to selected CIMSPA nation/region CPD and networking events
Access to discounted insurance
Online record of professional development, providing evidence of competence and an up-to-date skillset
Access to CIMSPA's eLearning package containing a wide variety of online activities to aid with continuing CPD.
To take advantage of this amazing offer, please go online and visit http://www.cimspa.co.uk and click 'Join Us' to complete the application form.