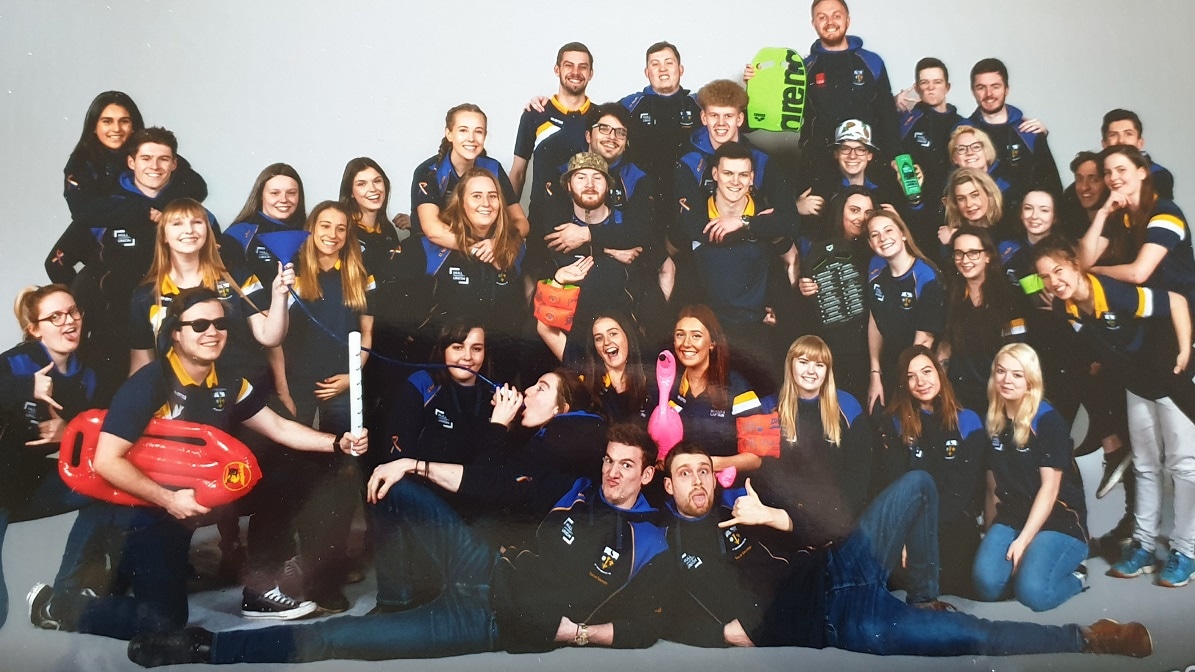 Uni club swimmer 'honoured' to teach next generation
August 16, 2019
Latest News
An excellent knowledge of swimming and a love of the water ensure university swim club members can make fantastic swimming assistants and teachers.
Keen to inspire the next generation, they have the opportunity to earn extra money while studying, get paid for doing a job they love, and gain additional skills to impress potential employers.
Rhiannon Flynn is vice-captain of the Hull University Swimming Club, and says teaching dovetails perfectly with her studies, competitions and coaching commitments.
Having competed as a youngster, Rhiannon moved into volunteering where she gained her first taste of teaching and coaching.
Passing on knowledge
She said: "I decided that I loved giving my knowledge of swimming to other people so much that I did my qualifications as a swimming teacher. And I continued to volunteer for my club as well as teaching swimming for the pool we trained at.
"When I moved to university I wanted to get back into swimming, so I gave it a go and fell back in love with training. There were also opportunities for me to compete at BUCS (British Universities & Colleges Sport) and other university competitions. So I got back in my racing suit and started competing again. I absolutely love it!"
Honoured to teach
Explaining how her teaching shifts fit around lectures and coaching, Rhiannon added: "In terms of teaching while I'm at university, I tell my employer what my timetable looks like and what days I coach for the university team (Tuesday, Wednesday and Thursday) and they organise lessons around that.
"I love teaching swimming, because it's a life skill that I am honoured to have the qualifications to teach, helping people of all ages and abilities to gain confidence and have the skills to swim.
"Swimming was always something that I loved, so to be able to impart even a little bit of my knowledge is something that I always wanted to do."
Wonderful and rewarding job
Many of Rhiannon's team-mates also utilise their love of swimming to earn extra money.
"My first year women's captain for the university swim team is a teacher, so we both have a similar experience, and some of the other swimmers on the team are teachers and lifeguards so we have a breadth of knowledge and skills as a team," she said.
"I would absolutely recommend being a teacher to anyone who was interested – it's a wonderful, rewarding job and I couldn't imagine myself doing anything else.
"I would also recommend to anyone going to university to join a sports team, they become your family and it's a great way to meet new people."
What's next?