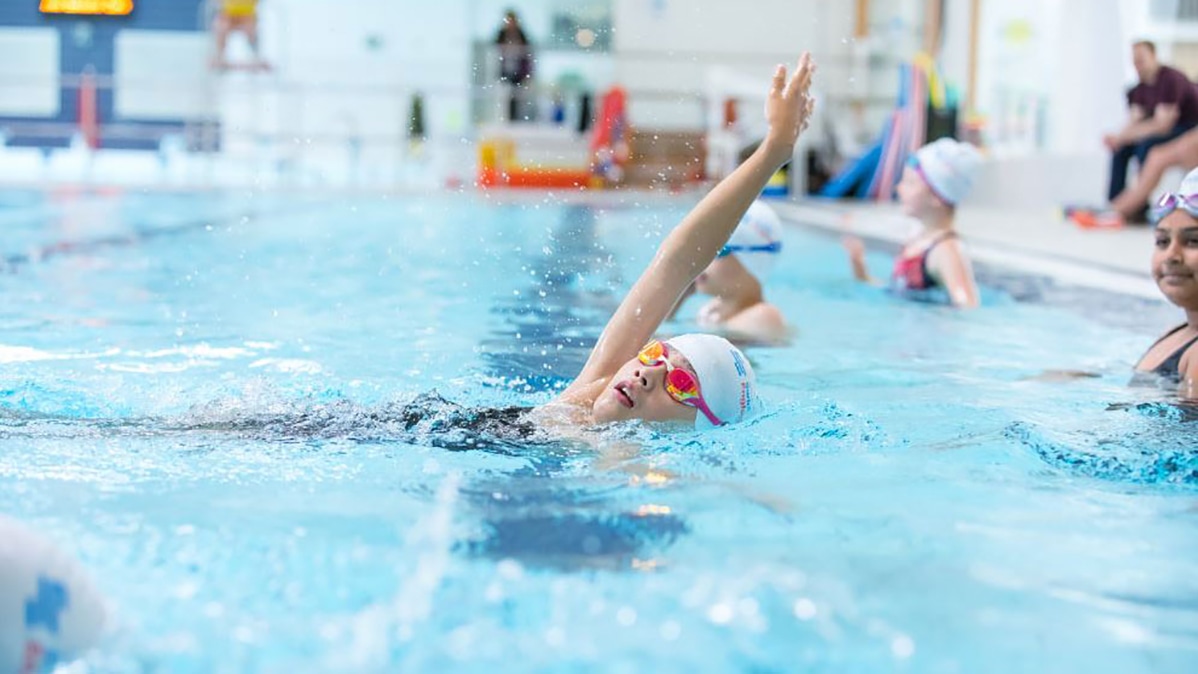 Back to work parents can take the plunge
April 5, 2019
Latest News
"When my two sons were having swimming lessons I used to sit on the poolside and watch them swim and think 'I could do that, I could teach'."
An age-group swimmer as a youngster, Sophie Pumphrey never lost her love for the sport and returned to the pool after starting a family to ensure her sons were water safe.
Having gained her Swim England Level 2 Teaching Swimming qualification eight years ago, Sophie now teaches adult learners – combining that with her administrative job at the University of Birmingham.
And the 54-year-old is delighted that she opted to turn her passion into her work.
From helper to swim teacher
"I've always been interested in swimming," said Sophie. "My parents were officials at swimming galas and then my children needed to learn to swim – that's when I first became interested in becoming a qualified swimming teacher.
"So I used to get into the pool and help the beginners and then I did my Level 1 Swimming Assistant (Teaching) qualification before gaining my Level 2 Teaching Swimming certificate eight years ago.
"It has progressed from there. I helped out, I taught in a swim school that my boys were in and then for the past year, I've been teaching adults swimmers at the University of Birmingham pool.
"I absolutely love it. It's so satisfying and is also something that you can do whilst still holding down a full time job, as I do."
High standard of teaching
So what does Sophie enjoy most about swim teaching?
"It's the moment when you've been working with a swimmer – you've been focusing on a particular stroke or part of a stroke and they haven't been getting it for a few weeks and then, suddenly, it clicks and you can see the improvement in their stroke.
"That's the best moment for me."
"I think Swim England Qualifications are great because they set such a high standard. If you need any of those qualifications to get a job they [employers] will know that the standard of lessons and the standard of teaching is high."