Our Board
Welcome to the home of Swim England Qualifications Board members.
The role of the Swim England Qualification Board is to review, challenge and support the business objectives whilst ensuring compliance with regulatory bodies such as Ofqual and Qualification Wales.
The Swim England Qualifications Board meet on a quarterly basis.
If you have any questions about our Board please get in contact using the details on our contacts page.
Click or tap on the name of one of the board members below to find out more about them.

Warwick Andrews – Chair Person
Warwick is an independent consultant and trainer working in the sports and leisure industry and corporate sector.
He has worked, over time, with numerous governing bodies of sport, professional sports and national and regional sports organisations in the UK and Ireland. He is an active trainer and advisor within the corporate sector focusing on leadership, people development and organisational change.
Warwick has worked in education and training for over twenty years having started his career in the Higher and Further Education sector.
He has led, guided and advised on various national vocational education projects for Government departments/regulators and national skills agencies as well as workforce and skills reform programmes for the sport and leisure industry.
Warwick has had a lifelong association with swimming having competed at junior and masters level, yet today, it is more for fun and enjoyment with family and the seeking-out of 'wild' swimming opportunities that maintains his participation interests.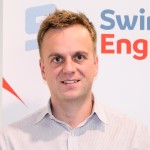 Ben Rockliffe – Vice Chair
Ben has worked in a number of different roles across the education and awarding sector.
He is currently a policy lead in the FE Teacher Supply Unit at the Department for Education. Prior to this he has worked on the Senior Management Team of two national awarding bodies where he led on expanding the business into new markets and regulatory compliance in qualification development and reporting.
Ben has previously worked at the Training and Development Agency for Schools, where he managed multilateral teacher training programmes and workforce strategy development strategy for English As an Additional Language, and at OCNW (now Ascentis) where he was a Development Manager.
Ben studied Translation and Interpretation in French and Spanish at the University of Bradford.
Steve McQuaid – Independent Member
As Head Honcho at Action Provoked, Steve enjoys supporting coach learning and development with a range of partners in the sport and active leisure sector.
He particularly enjoys exploring how to reinforce the learner being at the centre of learning experiences, and how technology can be used to facilitate this.
He is also currently fourth in command at Team McQuaid.
Previously he was the strategic lead for coach education at Sports Coach UK (now UK Coaching), and has experience of working in coach education within a range of environments including local authority (Bath City Council), national governing body (the LTA) and higher and further education (Colchester Institute).
Steve swam for the Scottish Junior, Youth and Senior squads in the late eighties and early nineties, coached at Warrender Baths Swimming Club in the mid-nineties and has taught and coached in a variety of environments since.
Penny John-Pearse – Independent Member
Penny lives in Cardiff and enjoys recreational swimming and walking in her spare time.
Penny has over 20 years of experience within the sports industry, covering all aspects of aquatic development and education management. This includes working for Swim Wales, the Sports Council for Wales and Cardiff and Carmarthenshire Councils. Penny has also captained the Welsh Schools Swimming team, and represented Wales at the Commonwealth Games.
Penny will be contributing her first-hand experience from differing perspectives in order to help ensure the qualification suite remains the qualifications of choice and fit for purpose for the aquatic industry and the sport.
Linda Freeman – Independent Member
Linda lives in Buckinghamshire and is a keen fitness swimmer.
Linda has 24 years of experience within the sports industry, including 12 years leading a successful sports consultancy business, driving strategies and projects, learning and development and event management. Linda has also worked in the GB/England HQ Teams at various Olympic and Commonwealth Games.
Linda is looking will be contributing her first-hand experience from a tutor, approved centre and business perspective in order to add value at a strategic level within a sport that she is extremely passionate about.
Alison Breadon – Independent Member
Alison is an Assurance specialist and has supported organisations in all parts of the public sector since joining PwC in 1996. She currently leads PwC's Government and Public Services industry teams across three Midlands offices.
Alison has extensive experience of managing large NHS, Education and local government assurance engagements and has led a wide range of advisory work to public sector entities particularly support on governance.