Our Board
Welcome to the home of Swim England Qualifications Board members.
The role of the Swim England Qualification Board is to review, challenge and support the business objectives whilst ensuring compliance with regulatory bodies such as Ofqual and Qualification Wales.
The Swim England Qualifications Board meet on a quarterly basis.
If you have any questions about our Board please get in contact using the details on our contacts page.
Click or tap on the name of one of the board members below to find out more about them.
Mark Burrows – Chair Person
Mark is a forward-thinking change making educational leader at a large further education college group and has experience of working in high performance sporting environments within the sports of Swimming, Rugby League, Rugby Union and Rowing.
He is passionate about providing qualifications and learning programmes which provide the best experience, whilst also facilitating personal and career progression for every learner. In his role in education, Mark has a proven track-record of leading, designing and delivering outstanding innovative curriculum solutions to a wide range of stakeholders within the further education and commercial sector. He has also previously published an academic paper on the topic of developing core stability in swimmers.
He believes in continuous personal improvement and being a lifelong learner. Among other learning and self-development programmes, Mark has recently completed a Level 8 Chartered Management Institute (CMI) programme focusing on strategic direction and culture of organisations. He prides himself in putting his learnings into practice and has a philosophy of 'catching people doing great things' in helping to create a culture of supportive autonomy and accountability with the stakeholders he engages with.
Mark has had a lifelong association with swimming having competed at junior level and then becoming a coach eventually achieving his Level 3 Senior Swimming Coach qualification before his career pivoted to focus solely on his role within education/teaching. He attributes his successful career in further education to the Swim England Aquatics coach education pathway which provided the foundation for his understanding of teaching, learning and assessment. He is still a keen swimmer completing in the occasional local Triathlon for fun.
Mark will be contributing with his first-hand experience of high-performance sport, as a leader in education and a coach who has been participated in the swimming education pathway in order to add value at a strategic level within a sport that he is extremely enthusiastic about.
Cathryn Atkinson – Independent Member
Cathryn lives in Lancashire and enjoys walking, baking and recreational swimming in her spare time.
Cathryn has more than 22 years' experience working for Skills and Education Group Awards, a national Ofqual regulated awarding body. Her role involves the identification and analysis of both qualitative and quantitative information and data, providing relevant reports and analysis of the educational landscape and government-focused FE initiatives, in order to influence and inform strategic decision.
Prior to her current role, has worked as a vocational assessor and IQA within independent training providers. She also has a teaching qualification.
Cathryn has a strong work ethic and values and a natural passion for making a difference. She is passionate about the challenge this role as a board member offers her, both professionally and personally.
Cathryn will be contributing her first-hand experience of both development, delivery, regulation and funding of vocational qualifications, along with her strategic focus on the vocational landscape, to help ensure SEQ portfolio of qualifications are fit for purpose and remain the market leader.
Penny John-Pearse – Independent Member
Penny lives in Cardiff and enjoys recreational swimming and walking in her spare time.
Penny has over 20 years of experience within the sports industry, covering all aspects of aquatic development and education management. This includes working for Swim Wales, the Sports Council for Wales and Cardiff and Carmarthenshire Councils. Penny has also captained the Welsh Schools Swimming team, and represented Wales at the Commonwealth Games.
Penny will be contributing her first-hand experience from differing perspectives in order to help ensure the qualification suite remains the qualifications of choice and fit for purpose for the aquatic industry and the sport.
Richard Norman – Independent Member
Since 2014, I have been fortunate enough to lead the team at SLQ Sports Leaders, an awarding organisation focused on using sport in its broadest sense to develop leadership and life skills for young people across the United Kingdom. Through a delivery network of 1,500 schools, colleges and community organisations, SLQ Sport's Leaders provides opportunities for approximately 120,000 young people to complete four million hours of sports leadership and volunteering in their local communities each year.
Prior to my current role, I have worked with numerous national governing bodies of sport to develop within a digital marketing agency and in sports policy and governance during seven years at the Sport and Recreation Alliance (previously CCPR).
I am a current board member of the recently established Sport for Development Coalition and a previous board member of the British American Football Association and also provide independent advice to an activities, training and events company based in the Midlands and South East and includes a swim school.
What is your aquatics background?
While I was previously a qualified lifeguard (many years ago), now I am an entirely recreational swimmer having reengaged with swimming during an extended period of rehabilitation.
Why do you want to join the SEQ board?
The opportunity to be a small contributor to an enormous sporting activity was a huge draw for me. I am passionate about young people gaining lifelong skills and there are few skills as vital as being able to swim, not only for safety, but also to be able to participate in an activity that can support mental and physical health from cradle to grave. Swimming teachers are critical to providing those first positive experiences of swimming safely and with confidence and I believe high-quality qualifications must provide the foundation for this.
I hope that my professional experience can support the SEQ team to provide even more opportunities for anyone wanting to use their experience, skills, and personality to engage with Swim England and create those positive first impressions of swimming and encourage future generations of swimmers.
What are you looking forward to most about the role?
I always enjoy sharing different viewpoints for the betterment of an aim or objective. From what I have seen so far, it is clear that there are many passionate people involved with SEQ and the opportunity to contribute towards this and ultimately support more people to engage with Swim England at all levels is hugely exciting, particularly given the restrictions of the past 12-18 months, it has shown just how important swimming is to virtually everyone regardless of age or background or ability.
I am married with two sons, Magnus aged 5 and Atticus aged 1 and helping them learn to swim is my current top priority. I am a regular traveller to Switzerland where my wife lived for 17 years and to France where we are fortunate enough to have a family home. In my downtime, I enjoy mountain biking with my dog and I have an interest in abstract art and always have some form of music playing in the background.
Natalie McGuire – Independent Member
Natalie is a self-confessed water baby, taking her love of swimming and using it to shape her career. Having started her aquatics journey at the age of 4, Natalie has enjoyed a personal career in swimming and progressed through a professional pathway, holding numerous roles within the sector, including swimming teacher, coach, tutor, aquatics manager and most recently, Director of Business Development for a leisure operator. Natalie has a broad and varied experience and knowledge base, underpinned by a substantial network of aquatic and leisure professionals.
Passionate about swimming and the power of aquatic activity, Natalie is a firm believer that every child should learn to swim and have the opportunity to enjoy life long participation of the sport.
Natalie brings her passion for the sport, the values that a life in the sector has helped shape and her deep understanding of the operational context in which the qualifications are implemented, to the board of directors at SEQ.
Helen Bull – Independent Member
Helen lives on the south coast in Sussex and can frequently be found swimming in the sea what ever the weather! Her first love though was the swimming pool where Helen spent her teenage years competing.
After retiring from competitive swimming, life took Helen around the world. Firstly working for the Walt Disney Company in Florida, Paris and London and then working at sea on P&O Cruises ships. Helen describes her favourite times at sea was sailing into Venice.
Helen returned to aquatics in 2019 talking on the role of Aquatics Manager at the London Aquatics Centre. Whilst there, Helen became the first ever wheelchair user to qualify as a RLSS UK NPLQ lifeguard. Since that time Helen has gone on to become the first wheelchair user to be a RLSS UK Open Water Lifeguard and Trainer Assessor in multiple disciplines.
In 2021, Helen moved over to Serco Leisure where she held the role of National Commercial Aquatics Manager. Helen led the company to achieve its best ever aquatics income results.
In Summer 2023, Helen has started a new role at Butlin's as Head of People.
Away from the day job, Helen holds various board roles including Non-Executive Director for the Royal Lifesaving Society UK. She is also an aquatic, first-aid & lifesaving tutor for various AOs. Helen volunteers as a swim coach for local clubs & in summer 2023 is volunteering at the World Para Swimming Championships in Manchester as Event Services Manager.
Regarding joining the Swim England Qualifications Board, Helen says "I am incredibly excited to join this board. I hope my aquatics & commercial experience will stand me in good stead to contribute and have a positive impact".
Nic Preston – Independent Member
Nic lives in South Staffordshire spending much of his time training and walking his two rescue dogs and playing disc golf.
Nic has over 17 years' experience in the training and development sector specialising in quality assurance having been involved in local, regional, national, and international initiatives.
Having worked within the Awarding Body sector since 2011, and the training industry since 2005, he has carried out several roles including National Quality Manager, Director of Qualifications and CEO developing new Awarding Bodies.
Nic now works with multiple Awarding Bodies supporting them to demonstrate and enhance their regulatory compliance and customer relations.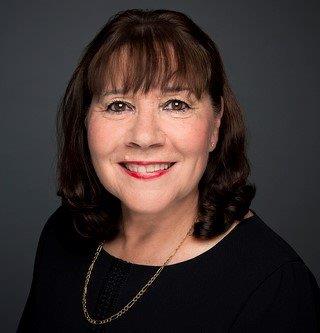 Jane Nickerson – Independent Member
Jane Nickerson became Swim England CEO in 2017 having held a range of senior management posts during her 20 years at the organisation. These included Head of Administration, Director of Operations and latterly Chief Operating Officer.
Jane has a deep understanding of the sport through the eyes of a swimmer and through her involvement in regional governance. As a youngster she swam competitively for City of Coventry reaching national championship standard, and during the 1990s, was an England and Great Britain swimming team manager.
Jane graduated with B Ed majoring in History and English after studying Ethnography in France for 12 months. Outside of work, Jane continues to enjoying swimming for relaxation and is committed to her voluntary work with the Samaritans.